Google Plus Page
Just like Facebook fan page Google Plus has launched Google Plus Page. It is a great opportunity for you and your website to reach the core of the reader by creating a Google plus page. It is a cool way to interact with your fans. It also provides an option to add the page to your circles. At first  Google plus was only supporting personal profiles and not any business profiles. Now like as Facebook, Google plus has also given a nice chance for its users to differentiate between a personal profile and a business page.
Steps to Create a Google Plus Page:
It is a simple process to make a Google plus page. Just follow the rules given below
1. Go to http://plus.google.com/pages/create.
2. Pick up a suitable category.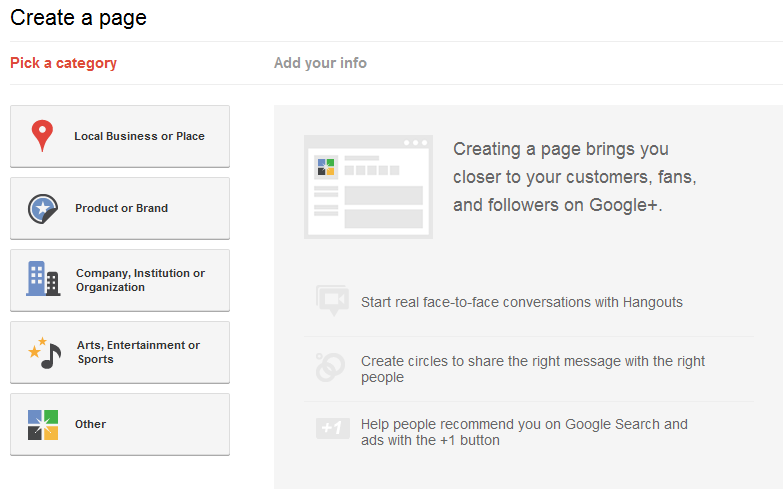 3. Give a perfect name to your page. It is usually the name of your website, fill up your website url, click agree to terms and press "Create".
4.Customize your page's public profile. Give 10 tag best match for your website, upload a profile picture. Click on "Continue"
5.Click on Finish to be taken to your new page. Now edit and customize your page as your wish.