Google Chrome is one of the best highly user friendly fast and secure web browser. it is wise to use the latest version of software. Every new release comes with some changes. Somethings added, bug fixed or may have some development from the previous version. So why not use the latest version ?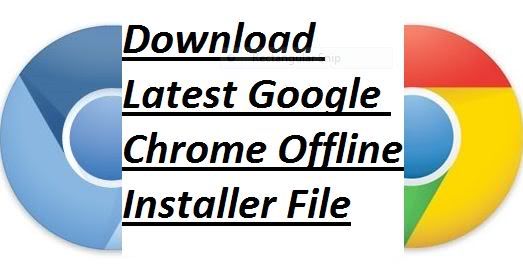 Everyone may not understand the offline version. It is the complete installation file that does not need to download extra things during installation. Normally when you try to download the regular chrome file you will download a small installation file. When you install that little file it will download the rest of the part you will need a working internet connection. So this offline installer file does not need the internet connection to install. You can download the Offline installer file from the link given below and install it anytime with out internet connection. These alternate installers don't require network connection to install Chrome, so you can install Chrome while being offline. Once installed, Chrome will attempt to automatically update whenever it detects that a newer version of the browser is available. Your network configuration may prevent the browser from updating properly. It's recommended that you bookmark this page and come back periodically to manually download newer versions of Chrome.
How To Download Offline Google Chrome:
These link Always Provides the latest Versions of Google Chrome!
So feel free to download. Choose between two alternate installers for Chrome:
If you're downloading Chrome for your own user account only, use this installer: Alternate installer for one user account
If you're downloading Chrome for all user accounts on your computer, use this installer: Alternate installer for all user accounts.
Regular Google Chrome Download Link: http://www.google.com/chrome
Keywords
link to google chrome install file